Project Description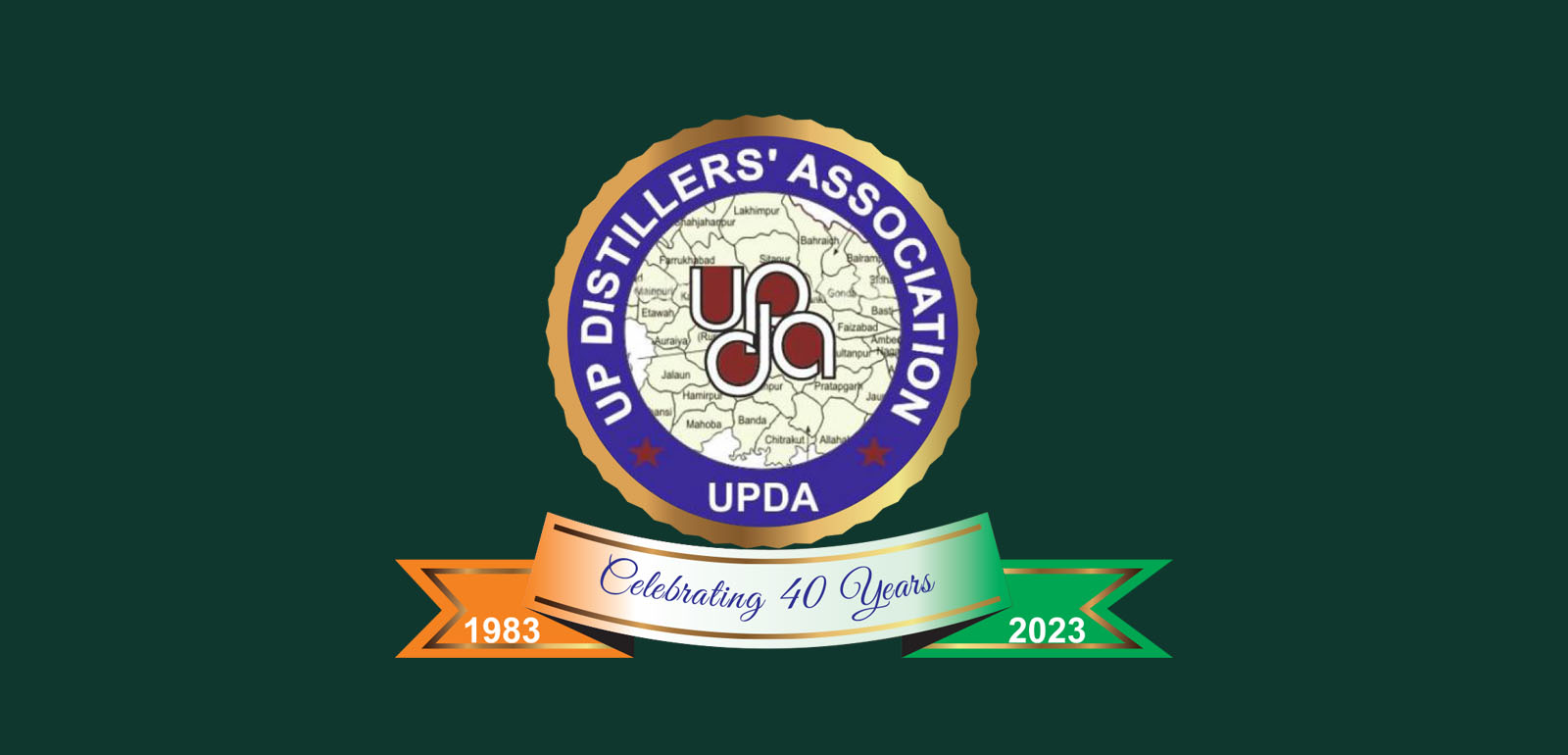 40 Glorious Years of
UP Distillers Association (1983 – 2023)
On behalf of our President & Vice President, it is indeed my great privilege to share with all our Members of your Association – UPDA having completed it's 40 Glorious Years. I am delighted to present this Testimony on having achieved this landmark journey. Today it brings back the fond memories of nearly 10 years during which I have the privilege and pleasure to serve this elite Association. Having taken over the reins at a crucial juncture, it has been a very meaningful stint for me & the Industry.
Taking a step back, from UPDA's humble beginning in 1983, Association has grown significantly witnessing various peaks & valleys in this long journey with bravely challenging them. The growth has been possible only with the strong foundation laid down by Shri Lalit Khaitan Ji and Shri SP Seth Ji with aegis of Hon'ble Patron Members, Shri Uma Bhartia Ji, Shri Ajay Swarup Ji, Shri Raju Chadha Ji and Shri Pradeep Agarwal Ji and all esteemed Memberswho have continuously helped us to create our own distinctive Niche in Distillery space. Their support & guidance gives us a encouraging Back-patto keep the commitment going pursuing this Legacy of Strong Foundation, Stronger Future. We most humbly bow our head with gratitude to each of you !
We know the journey ahead remains arduous. With the strong backbone of our Members, UPDA team is motivated and all prepared to serve the Industry with a Vision- Mission to take this renowned body to new heights both Nationally & Internationally. Today as the Secretary General of the Association, I commit my full support to carry forward the work of strengthening this Distillery Body with even greater energy and sense of purposefulness in the future with a focus on the Excellence as our motto goes 'UtsahSiddhaye' – 'Strive to Excel'.
I am humbly thankful to my small yet unique, collaborative , dynamic and energetic team. This all would not had been possible without a very close support, cooperation and guidance from our President – Shri SK Shukla and Vice President – Shri Manish Agarwal for which any words of gratitude will fall short of the true feelings we carry.
We propose to celebrate this auspicious occasion with a Gala evening Get-together.
"When we honor the past, and embrace the future; then the present becomes a celebration"
With these words I remain in service with a confidence of having continued support & guidance from you all.