About UP Distillers' Association (UPDA)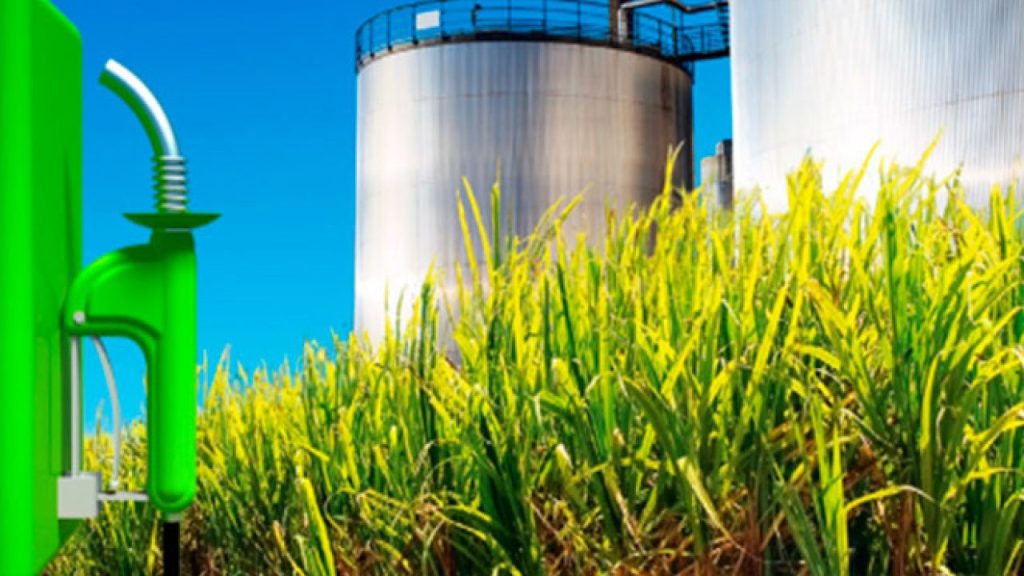 UP Distillers Association (UPDA) is an apex Body of Distillery Industry of Uttar Pradesh having nearly 90 Distilleries. This Association is a 40 year old body founded & actively rendering services as interface between its Members & both State & Central Government Authorities primarily through its Advocacy role for Policy makers to anchor Labour Tripartite Agreements, Environmental Industry matters, Address & Implementation of Government Guidelines from time to time,  connecting Industry with Technological Innovations on Global platform and many more.
UPDA, a leading 40 year old Distillery Body has been an active participant in the UP Liquor Growth story through its Advocacy Role for the Policy Makers and Regulators of the State & Central level. Regular interactions, Seminars, Conferences and Conclaves allow healthy and constructive discussions between the Government, Industry and International Agencies bringing out the vitals for growth.
UPDA acting as the "Voice of Industry" as well as the "Voice of the Government" with an effective membership base of 'Who's Who' of Industry has forged ahead leveraging its legacy with the industry knowledge across multiple sectors to take State Economy to the next level.
To unwind the limitless opportunities, UPDA is fast spreading it's wings in International arena to explore and adopt best practices and Technologies across the World.  Over these years UPDA takes pride in a unique Industry initiative to bring in best of Technologies/ Providers providing access to the Industry by creating a Common platform through their Annual Summits, rated as One of the best Industry Events year by year.
In this direction, UPDA proudly conducted it's first International Summit in Aug'22 partnered by 6 Countries attracting immense success and applaud. This was followed by a Visit to Brazil. The broad objective of the Visit  was to explore synergy & business avenues of mutual interest between Indian Distilleries with Distilleries and Technology Providers in Brazil & moving forward visit & explore best International practices & technologies in USA & other developed Countries.
UPDAVISION
Grain Alcohol/ Ethanol is one of the most Vital subject for Indian Distilleries in coming years. Besides Brazil, USA has highly developed & Innovative Technologies in this Sector of Grain including Genetically Modified Crops, Co-product DDGS, Digitalization etc. Way Forward Goals :
Corn Supply Chain Model Comparison between, India and Brazil & India and USA
Corn Cultivation in India, Corn grains productivity enhancement in India, Cultivation of Hybrid Corn Variation in India, Testing of new corn cultivators from USA, Develop a holistic model for the corn growing farmers and industry. Suggestion of this model to the Government of India
Ethanol production technology transfer from Corn grains and from corn biomass (cobs and leaves-Corn Stover)
DDGS (Dry Distillers Grains Soluble) valorization, Proteins recovery from DDGS and purification, Oils recovery from DDGS and its profiling, Develop of DDGS based holistic nutritive and palatable feed for cattle and poultry
UPDA is in process of Collaboration with 'Invest India' a National Investment Promotion & facilitation Agency working under the aegis of Ministry of Commerce for Promotion of Industry. UPDA shall be interface & support bringing Investments & Technologies connecting Industry on New developments happening with initial focus in Bio-fuels sector & Grain based Distilleries.
To meet the long-term Vision our Association stands committed to work in tandem with the Industry and as interface in these expanded horizons specifically in key areas of Crop Improvement of Grains, Enhancing quality of Maize Cultivation, Hybrid Varieties Crops, Government's support to take holistic view on various usages of Distillers Dried Grain with Solubles (DDGS) making it compulsory for Cattle & Animal Feed etc. etc.  We are confident that these initiatives shall be catalytic in UP's agricultural prosperity & overall agricultural performance.
1) UPDA International Summit &Grand Exhibition – July'23
To achieve the above vision, UPDA is organising their flagship International Summit & Exhibition on 28th -29thJuly, 2023 in Lucknow, the heart of Uttar Pradesh. We ambitiously expect it to be a much Bigger & GRAND Event with Exhibition spread over 5000 Sq. ft. raising the Bar to the next levels for catalysing New UP's Techade. 2023 is advent of 'Amritkaal' for proud India & what more, UPDA celebrating their commemorative 40 Years journey during this momentous Event.
The future belongs to 2 Ecosystems : Technology and Grain, and this shall be the comprehensive theme of this 2 day Grandeur Event in presence of UP Government officials –  UP Distilleries & Sugar Industry – Connecting Global Technocrats & Innovators making presence of all decision maker under one roof.
The Theme & Topics would encompass around :
Best practices in Global Grain processing & Alcohol production technologies.
Corn & Co-product DDGS : India's future for Ethanol & Potables Sectors.
New age technologies staring at Water Sustainability including Waste Water Treatment, Recycling, Re-use etc.
Alternate fuel & Energy conservation technologies with low Carbon Footprint
Innovation in packaging for Value creation – Cut-cost without cutting corners
We invite Countries & Technocrats to participate in this Grand Event which will surely give you once a lifetime opportunity. Not to be missed !!
Ut libero aliquam elit ac sed mauris sagittis ullamcorper pretium mauris libero nullam maecenas aliquet eu viverra sed.